Dear sink,
I can't wait to use
you
after months of oggling, touching, and
pretend using
. You're the reason we installed new drain pipes.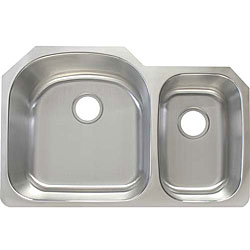 And faucet,
No need to worry, I haven't forgotten
you
. I know you've been left in your original packaging and have never been let out, but I will free you soon. And take good care of you. You are the reason behind the entire plumbing phase. We welded copper pipes for you. And picked out just the right undermount host for you.
And garbage disposer,
Wait till you meet your matches. You'll soon forget that old white porcelain we first shoved you in. And the fact that you've been forsaken in our dump we call a garage.
We hope you will all love each other as much as we love you each individually.