This past week I received a special invitation to the Warehouse Discount Center down the street for a special event today, not open to the public, starting at 10 AM. The first 50 customers would receive a free KitchenAid hand mixer, and there were raffles throughout the day - including appliances (awesome!).
So at 10 I walked there alone, unable to convince Jesse to come along. To my surprise there was a line in front of the store that obviously started well before it opened! So I walk by and count how many people are in line - I stopped counting after 30 and realized there were well over 50. I figure there's no point in waiting in that long line in the sun for a free 'egg beater' (as Jesse puts it). But I would look stupid turning around at that point, especially after walking in front of the line and counting how many people there were. And of course there's no sidewalk on the other side of the street to walk home on. I had no choice but to continue walking past the store. Those of you who know me well, know I suffer from the 'hot and crazies' (where I get really hot and need to shed a layer of clothing, seeking to leave the situation because whatever I'm doing is not worth it. This usually happens when there are big crowds or long lines for something free or cheap). And I got a case of the H & C's
big time
. I called Jesse to let him know he was right, this was a ridiculous idea, and it's hot as hell and I don't want to walk in front of the line again. He came to my rescue in the car, laughing. Ugh.
Even though WDC ruined my morning, I thought I'd go in later to see if I could win a large kitchen appliance, because as I pointed out "we happen to need one". Immediately after we walked in, they let us know that the winners of the Asko dishwasher raffle would be announced shortly. I'm not the praying type but boy did I pray. Not only a
free
dishwasher, but a Swedish designed top of the line model? Oh yeah, that's what I'm talking about. And at 3pm they announced that the winner was...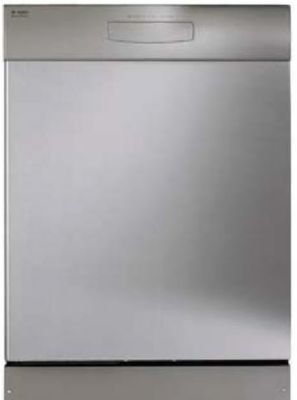 Not me. Jesse kept saying there's no such thing as a free lunch, however we got free freshly baked chocolate chip cookies. And to make our time there worth it, we bought cabinet hardware that was 40% off (although it didn't list the original price, we just assumed it was a good deal whatever it ended up being). We spent over $100 on 17 handles (
Alno A1239 in Satin Nickel
), after 20 minutes of hunting down a sales person to check us out, giving her all our personal info and signing what felt like a ream of papers, we were finally out of that hectic store and could soon forget about that entire experience which became a huge time burglar.
So WDC ruined my day today not only once, but
twice
. And Irma Wahl, if you are reading this, you better sleep with one eye open - cause I bet I need that Asko dishwasher more than you.